Greetings, Metro Vancouver and our extended community!
When you think of cemeteries in our beautiful region, several things might come to mind. Perhaps it's the serene landscapes, the towering trees, or maybe the daunting costs associated with them. As we've settled into our role within this community, we want to share the motivation and journey that led to the establishment of our locally-owned, affordable cemetery.
Origin Story: A Response to Need
A while back, a recurring issue became evident: the rising expenses of cemetery services. From North Vancouver all the way to Chilliwack, many families faced the challenge of finding a suitable resting place for their loved ones without compromising their finances. Additionally, there was growing unease about the diminishing availability of cemetery space in the Greater Vancouver Region. As urban expansion continued, the spaces that were available were often managed by corporate cemeteries, which unfortunately lacked a personal touch and were becoming less accessible to the average family.
This dual problem of skyrocketing costs and shrinking availability needed a solution. The thought of families being unable to find an accessible and personal resting place for their loved ones in the region was deeply unsettling. A change was clearly required.
That's when the idea for our community-driven cemetery emerged – a place that offers both intimacy and affordability.
Market Survey: Our Commitment to Affordability and Future Accessibility
Before laying the foundation stones, it was paramount for us to ensure we were not only meeting the immediate needs but also addressing future challenges that the community might face. Our thorough market survey across Metro Vancouver and its surrounding areas gave us insights that went beyond just the numbers.
While the data supported our aspiration to be the most affordable cemetery in the region, it also shed light on a looming concern: the future accessibility of burial spaces. With urban growth and changing land-use priorities, the need for a cemetery that remains accessible to future generations became evident. It was clear that our responsibility wasn't merely to provide an affordable option today but to ensure that families in the years to come wouldn't have to struggle to find a nearby, respectful resting place for their loved ones.
Affordability and accessibility – these are not just buzzwords for us. They form the very pillars of our mission, promises we're determined to uphold for the present and the future community of Metro Vancouver.
Why Our Cemetery Stands Out
Genuinely Local: We're more than just a business. We're a part of the community, all three of our owners have been investing in and caring for their local lower mainland communities where they work and live. Every decision, every service, is made with the spirit of the Fraser Valley in mind.
True Affordability: Our emphasis on cost-effectiveness is unwavering. We aim to provide top-notch services without placing financial burdens on families.
Welcoming All: From North Vancouver's urban heart to the tranquil stretches of Chilliwack, our doors are open for everyone, ensuring that every individual, regardless of their budget, finds a place with us. Our cemetery is also open to all walks of faith, religions, and customs, and our dedicated staff speak several of the languages spoken in our diverse region.
Moving Forward
As we continue our journey, the pillars of our establishment remain unchanged: dedication to the community and an unyielding focus on affordability. We invite everyone to visit, share their stories, or simply experience a space built with both love and value in mind.
Thank you, Metro Vancouver, for embracing our vision. We remain committed to providing an affordable, peaceful, and respectful space for all in their times of need.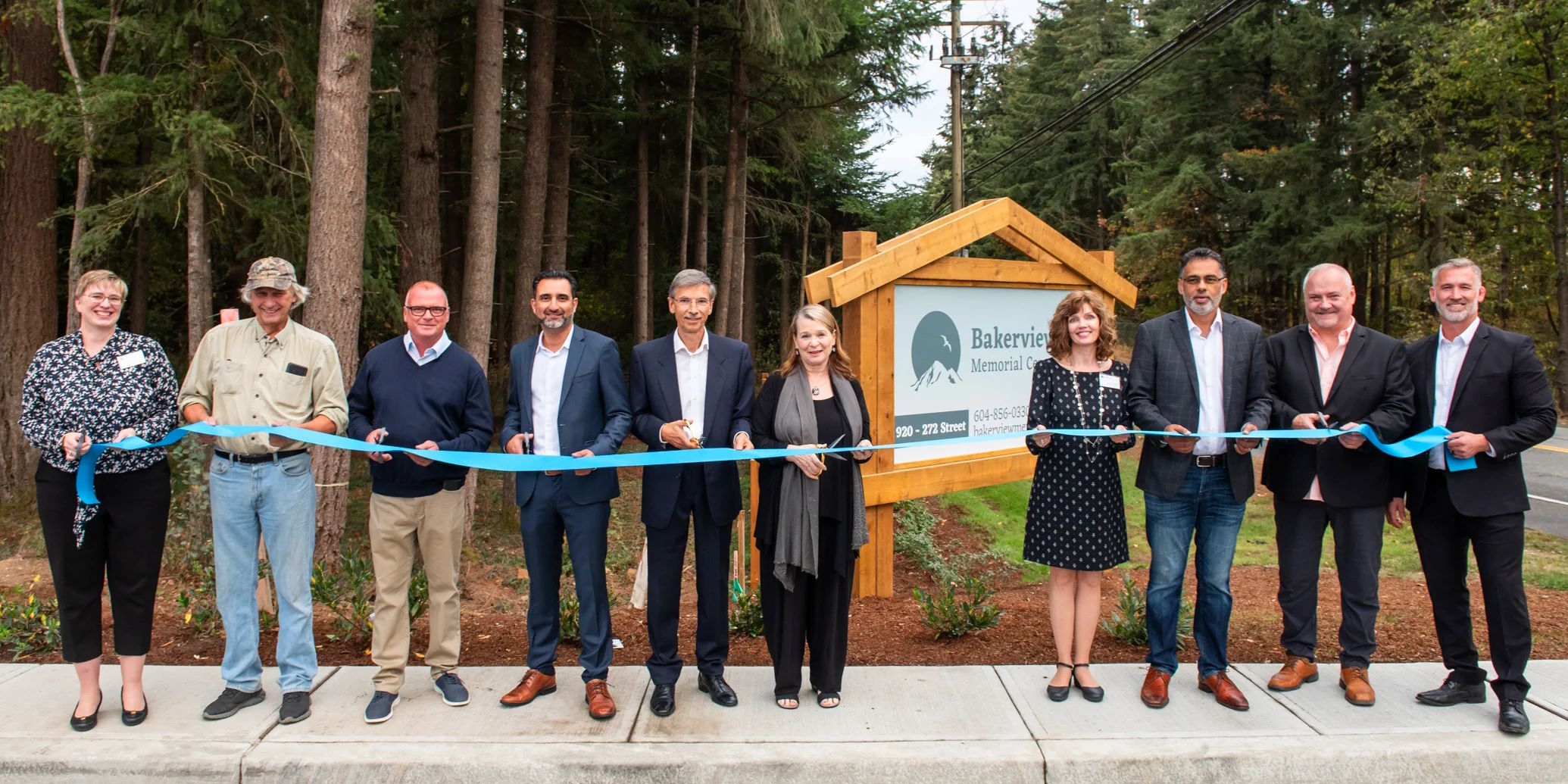 Published: September 5, 2023