The Lower Mainland's first large-scale cemetery in more than 60 years, opened today in Aldergrove. Bakerview Memorial Cemetery (Bakerview) will provide full body burials and the interment of cremated remains for the Fraser Valley and Metro Vancouver Region and will welcome individuals of all faiths, beliefs, and ethnic communities.
"As our population grows and continues to age, and with the tight supply of land in the Lower Mainland, we came to a very important realization about a decade ago, that we need to provide our communities with another option where they can bereave the loss of their loved ones with dignity and respect," said Oleg Verbenkov, Principal of Bakerview. "This was the dedication and commitment we made to building Bakerview."
The property will be developed over multiple phases over the coming years. Bakerview's first
two phases of the cemetery are open and will provide for a variety of traditional burial and
cremation burial options, including double depth burial plots, space for in-ground cremated
remains, columbarium's, indoor glass front niches, outdoor granite niches and family estates.
Surrounded by trees and set amongst the Coastal Mountains, Bakerview provides a serene setting for the cemetery. The lands have been designed to provide a therapeutic healing environment for families and loved ones to say their goodbyes and peacefully pay their tributes in a tranquil, well-maintained, idyllic setting.
At a ribbon cutting event last night, Township of Langley's Councillor and Acting Mayor, Petrina Arnason, commented on what this means for the Township and the Lower Mainland. "Bakerview represents a pivotal development for both the Township of Langley as well as for the Lower Mainland. We are filled with an immense sense of honour to be able to support Bakerview Cemetery and ease the transition for the loved ones that families and friends have lost."
Aldergrove Business Association's (ABA) President Derek Pelley, who was also in attendance at last night's ribbon cutting had this to say about Bakerview – "Seeing Bakerview come to fruition in our region makes us proud of what the team has done to ease the end-of-life process and make it special and meaningful for all the residents in the Lower Mainland."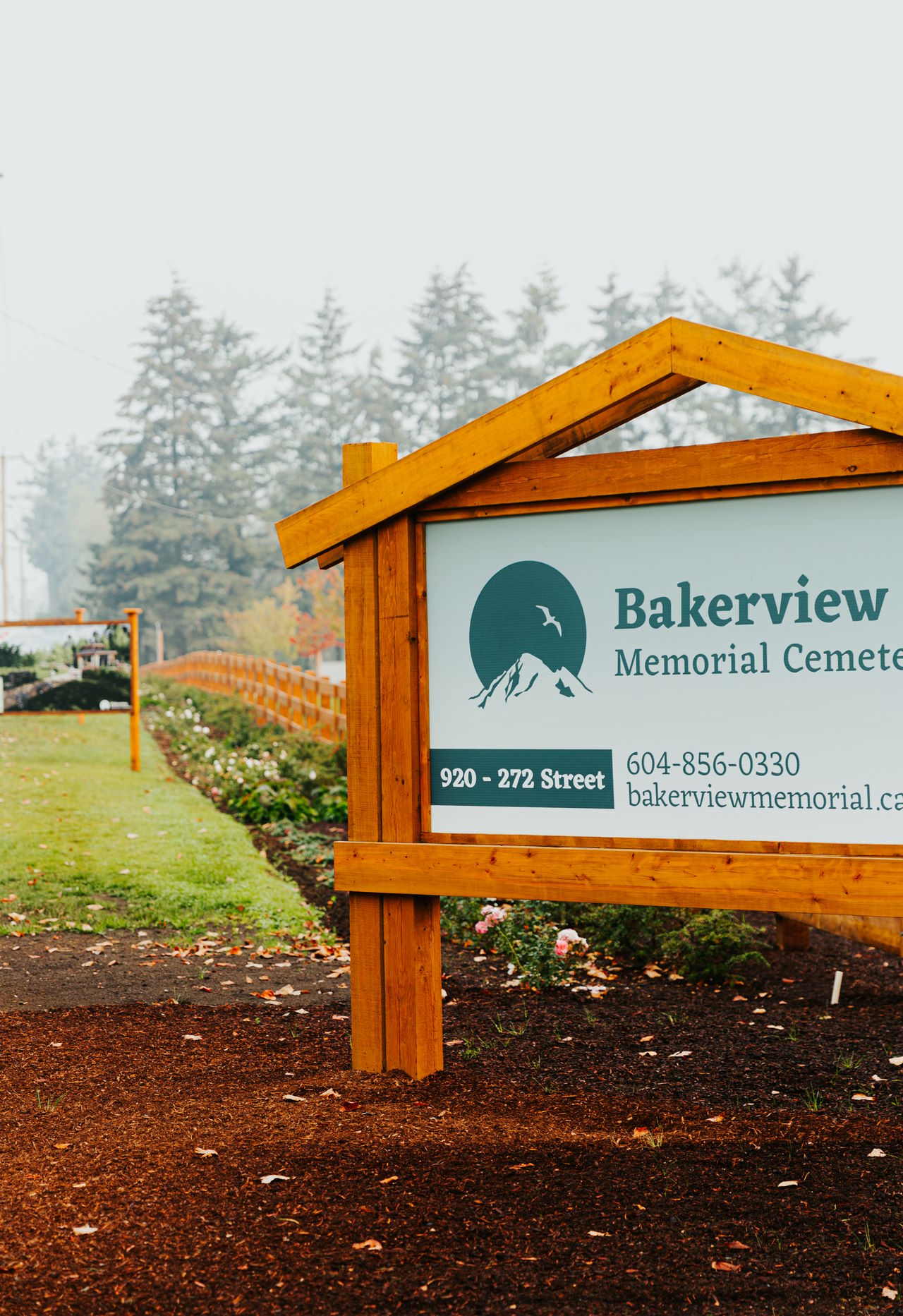 Published: September 29, 2022